Probably the best way to measure the success of this records indexing project is by testimonials from users of these indexes. We need to know when you have experienced a "find" that can be credited to the project. Please send your story to us here!
Here is one such success story...
---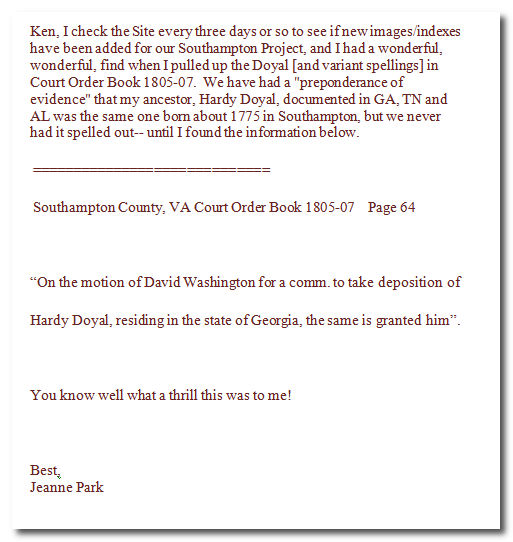 We need to let the general public, as well as the custodians of these records, know of the discoveries made because of the records being on-line and indexed. In many cases, findings are made and shared with relatives, but usually not to the authors of the work. We know that the project will lead to many success stories, but we need to be able to show them to the general public as well as Courthouse officials. Please notify us by e-mail of your new finding. We will likely want to post it so the public can see the benefits of our labor and encourage other custodians to allow such projects.
Note: The book in the above example was indexed by Bruce Saunders.